Advanced Bariatric Center of Fresno, CA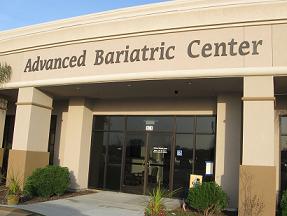 At the Advanced Bariatric Center, we have treated over 9000 patients suffering from overweight and obesity with a comprehensive and invidually-tailored plan including medical treatment, nutritional guidance, fitness training, psychologic counseling and, for patients who meet the candidacy requirements, laparoscopic obesity surgery.
Our center began in 1999 and we are proud to offer the latest and most up-to-date surgical and nonsurgical treatments of excessive weight. Dr. Daniel Swartz directs the full range of treatments provided by the Advanced Bariatric Center. We offer lifelong care realizing that overweight and obesity are chronic conditions and surgery is a tool in the larger armamentarium of comprehensive treatments.
For patients who meet the criteria and demonstrate the motivation required to achieve longterm success we offer the option of laparoscopic Roux-en-Y gastric bybass, lapararoscopic adjustable gastric band and laparoscopic sleeve gastrectomy. As new surgical and endoluminal procedures demonstrate appropriate safety and efficacy, they may become available for our patients. Patients considering surgery are welcome attend our free informational seminar held every Tuesday in the office at 4:00 pm. Call ahead to reserve a place and, if it is more convenient for you, we can arrange for your initial consultation to take place on that day.
Our comprehensive medical weight loss program involves an intensive six- or twelve-month program with a thorough evaluative process, meticulous planning and close monitoring by our multidisciplinary team including our physicians, nutritionist, fitness trainer and clinical psychologist.
Have You Had Bariatric Surgery? Are You Interested in our Bariatric Aftercare program?
Bariatric surgery provides a powerful set of tools to fight morbid obesity but achieving and maintaining successful weight loss requires lifelong discipline. At the Advanced Bariatric Center, we provide an individualized tailored approach to nutrition, fitness and lifestyle counseling. We use metabolic testing with body fat composition and indirect calorimetry to help you achieve and maintain your helath. Our Physician, Nutritionist, Fitness Trainer and Clinical Psychologist are ready to get your weight loss back on track, use the bariatric surgical tools with which you have been provided, and maintain your healthy weight life long. For more information on our Bariatric Aftercare Program, click here.
Advanced Bariatric Center News
May 06, 2014
Can Technology Improve Weight Loss ?
Apr 19, 2014
The Bariatric Aftercare Program
Apr 06, 2014
Remission of type 2 Diabetes Following Bariatric Surgery Persists to 3 years